This is the third instalment of my mini series on anxiety in which I'm going to give you some top tips for dealing with anxiety when it strikes, but also ultimate strategies to reduce the positive feedback loop that's creating the anxiety described in the last article 'Where does anxiety come from?'
Before I get down to it, there's a vital piece of information you need to understand, because everyone with anxiety makes this mistake.
Anxiety is your flight/fight response system on high activation – if your brain believes you are in some sort of crisis, emergency or danger, it will be strongly compelled to keep you alert of the danger and to get you away from it.  The danger in the case of anxiety is perceived danger, ie coming from your negative thoughts, worrying and what if-ing, but nevertheless your mind and body reacts just as if you've run into a dangerous polar bear.  So think of anxiety as a polar bear.  Polar bears are very strong, much stronger than you and have more stamina than you so it's useless trying to fight a polar bear, you will never win.  Nonetheless people with anxiety fight it – this is the mistake.
 However, you may not be stronger than a polar bear, but you are smarter and therefore, you don't fight anxiety, you outsmart it and this is how:
Get up and move. Physically move yourself away from where you were when the anxiety hits and do something.  You can't focus your mind on 'not worrying' that's like me telling you to NOT think of a blue elephant!, as soon as you've thought about it, it's there.  So whereas you can't think about not thinking about it, you can redirect your thoughts towards something positive and do something positive.
Engage in 'Active listening'. When you have anxiety, the flight/fight part of your brain hijacks your imagination so you can catastrophise and imagine everything that could go wrong (causing more anxiety).  Ironically people who are really good at imagining things, creative types, are the best at creating anxiety!  But do not despair – you also have that amazing imaginative resource available for your intellectual brain to put it to good use and you can direct it in a positive way by active listening to audiobooks or podcasts.  The difference between active and passive listening is that passive listening, such as a radio or music can be done unconsciously, so your conscious brain can drift off and worry about stuff, but active listening involves the imagination, the conscious brain and the intellect all focusing on the same thing and when you do this, you can't worry at the same time.  So at those times when you're unable to get up and move or do something else, perhaps when your driving or last thing at night when you're trying to sleep, you can listen to something else.
Practice, Practice, Practice
Whatever you practice, you get good at and that goes for worrying too!  So if you want to not have anxiety, you have to stop practising it and that means doing something different.
Change your routine. Your primitive flight/fight response will want you to do the same thing day in day out, it has learned that your daily routine is safe and so it believes it an effective survival strategy, despite the high alert danger all around you in the form of your anxious thoughts,   However, that daily routing will be full of unconscious associations and triggers, so in order to interrupt the patterns of the vicious cycle, you need to do something different.  It doesn't matter how small these things are, it might be a simple as changing the order you do things at home, or calling in to see a friend for a cuppa on the way home, but every time you do something new or different, you're re-educating your mind that the world is not as dangerous as you've led it to believe and it will start to relax slightly.
Exercise really does help. I'm sure you've heard this one before, but not only does it burn off the adrenalin your body is producing from being in constant flight/fight but perhaps more importantly exercise creates serotonin which helps you to cope, motivates you, makes you braver and helps you cope with physical fear.  In addition, studies in animals have shown that exercise also creates a growth hormone called BDNF which generates new cells in the hippocampus and reverses any damage done by the excess cortisol produced by anxiety.
Slow down. Another common mistake is to keep yourself too busy.  Being busy can distract your thoughts from the scary ones, so it's understandable that anxious people are always on the go, but this in itself can mistakenly lead the brain to believe there is some sort of crisis on the go – constantly.  If you have anxiety, it is important to learn how to relax, slow down and just 'be'.  Meditation can help with this, but studies have shown that being in nature is extremely effective.  So, go for a leisurely walk in nature, find a river or a field to sit, listen, breath and be, it's amazing how therapeutic that is when you take time out to do it.  If you can't do that, have a soak in the bath – without a deadline.
Develop Awareness. Anxiety comes from negative thinking, but much of the time anxious people are not aware of the constant negativity going through their mind, they've become so used to trying to ignore it that it's just going on in the background.  Become aware of the thoughts and step out of them instead of into them.  By separating yourself from the thoughts and seeing them as an object, something your brain is doing instead of being part of you gives you control back.  All thoughts are transient, they come and go, so when you can objectify the thoughts, you can learn how to let them come through and go.  Shutting them out will only make them shout louder, that's fighting them again, allow them in, through and out of your mind and they will lose their power.
Believe. The world around us is created by our belief – good or bad; earn to relax with the anxiety believing it will pass and it will.  I know that sounds idealistic and perhaps unrealistic if you've had anxiety a long time, but when you combine your own belief with strategies that allow the anxiety to fade away like I've described above, you have the power to outsmart it.
If you have your own strategies for outsmarting anxiety that work for you, please share, I'm sure others on that path will find them really helpful.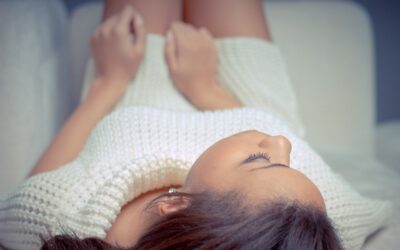 Health anxiety is a form of anxiety where worrying, obsessing about health problems and fixating on sensations in the body manifests in a variety of physical symptoms which, in turn, creates anxiety that fuels the problem. However, anxiety in general does affect the body, so for those with health anxiety, these things become a particular concern.
read more