Relationships and Other People
Without a doubt the single most common factors that contributes to our anxiety and/or depression is other people.
People in our lives, whether they be family, friends, partners, work colleagues or even neighbours, can be a source of stress, anxiety, depression and, not least, anger and upset.
But we need other people.  Humans don't deal well with being isolated, we're tribal by nature and even though it is easy to live independently on a practical basis to be emotionally and mentally healthy we need other people in our lives.
Learning strategies for dealing with other people easily, happily and effectively and protecting ourselves emotionally from the things other people do will not only reduce stress and anxiety it will help us to live happy and fulfilled lives.
Booking a free initial consultation doesn't obligate you to continue with sessions, but it will help you to understand how you can effectively manage relationships with people and how hypnotherapy will help you.
More about Relationships and People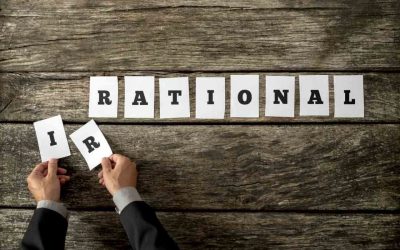 What causes of irrational behaviour? Author - Emma Triplett We're all guilty of acting irrationally sometimes however level headed we think we are, and sometimes despite knowing it's irrational we just can't help ourselves, so why do we do it? We have three...
read more