Eating disorders such as anorexia nervosa, bulimia nervosa and compulsive overeating are closely linked with

anxiety

and/or depression and are eating related forms of OCD (Obsessive Compulsive  Disorder).
As with all OCDs, the subject of the thought patterns or behaviours becomes the obsession, in the case of eating disorders it is extreme control of what is being consumed, and when the act is carried out the anxiety levels are temporarily relieved until the next build up.
The source of the anxiety is usually totally unrelated to food, appearance or body image but more often associated with lack of control or build up of anxiety in other areas of the sufferers life.
Unfortunately it is often the case that people around the sufferer, carers and many professional bodies focus on the problem, the eating (or lack of it) and try and take control of the sufferer's eating for them.   But as you can probably understand, if someone else is trying to take control of the very thing you are taking control of, you are just going to be even more adamant that you will be in control.  So, you can see that many traditional therapies and the people around the sufferer, although motivated by best intentions, can exacerbate the problem.
Solution Focused Hypnotherapy helps by reducing anxiety levels and helping the client bring about positive changes in those areas which are causing the underlying anxiety and/or depression and not focusing on the eating.
"Before I started hypnotherapy with Emma I had depression and was very ill with bulimia.  I had sought help for my eating disorder, which started when I was about eight years old, for many years.  Whilst I did have a lot of positive help over the years, my circumstances were very stressful, moving abroad, traveling, lots of change, a long divorce, settling back home here in the UK and then sadly entering into an abusive relationship.  I lost my father and my mother became very ill.  Everything felt hopeless even though I was in therapy and on anti-depressants; my eating disorder had a very strong hold over me.
I can honestly say that for the first time, after starting hypnotherapy with Emma, I started to become aware of my negative way of thinking and of the fact that I was worth something and that there was hope.  I realised I was 'stuck in a rut' with my way of looking at things, the therapy helped me, slowly but surely, to see things very clearly.
I have since taken a huge step to leave the relationship that I was in and to begin to look after myself.  I am finding that I can laugh again and enjoy the things that are precious to me and, most importantly of all, I am realising what is good for me and what is bad for me." (Anon, Swindon) *
*individual results may vary, please read our disclaimer page for further details
More about Eating Disorders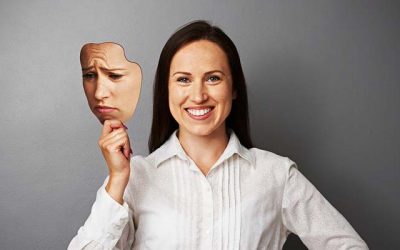 Do you ever feel like you're having an argument with yourself in your own head? Or you're behaving in a way that just isn't you and you don't understand why? Maybe it's because you do have two different parts of your brain wrestling for control, just like the metaphorical Angel on one shoulder and the devil on the other you see in cartoons.
read more