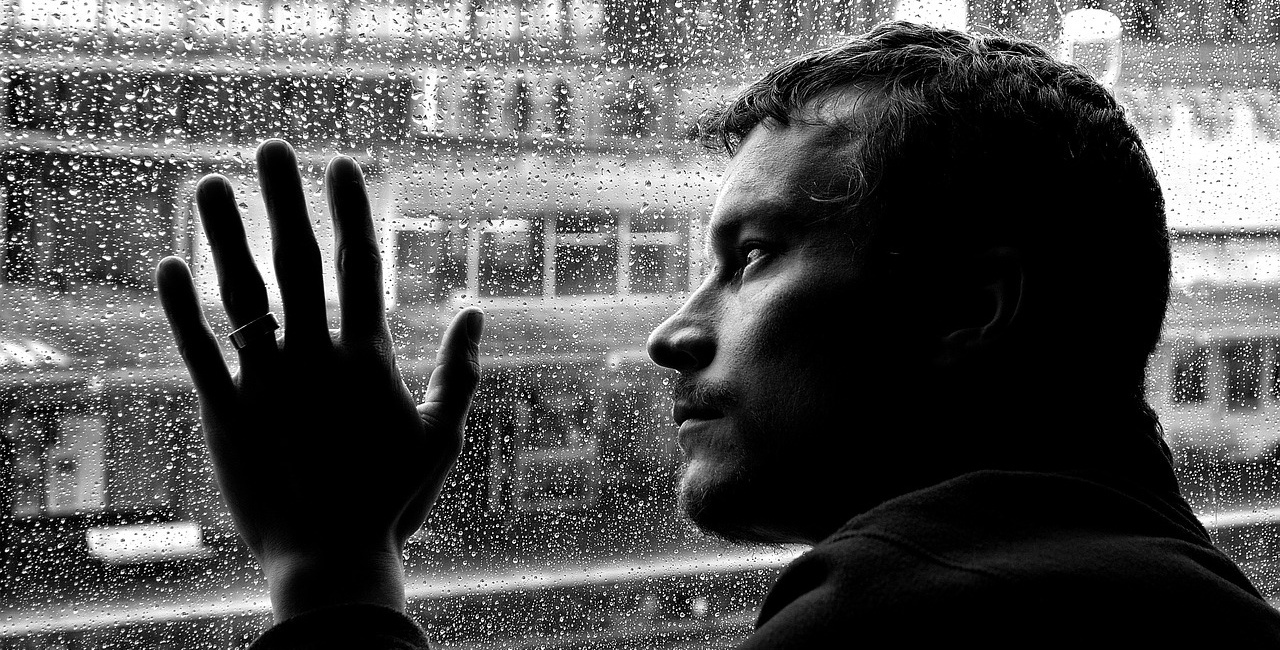 5 Ways To Fight Depression Without Drugs
Guest Author – Marcus Clarke
There are many ways that you can fight back against depression without taking any prescription medication. There exist several natural alternatives which have been long shown to positively influence your mental health. Here are 5 ways that you can fight depression without drugs:
Embrace meditation
Meditation can play a monumental role in your fight against depression, and is beautiful in its simplicity. All it takes is 10 minutes a day, and it'll help you to boost your positive emotions, become calmer, process troubling thoughts more healthily, and give you a healthy mindset with which to tackle obstacles that you come across. For a simple but effective form of meditation, find yourself a quiet place to sit. Choose a chair that allows you to sit upright and do so, closing your eyes. Allow your thoughts to make their way in and out of your acknowledgement. If you find yourself getting pulled down a rabbit hole, simply focus on your breathing to bring yourself back. Set a timer on your phone so you'll know when to finish!
Exercise more
Exercise is very commonly regarded as a key component of positive mental health. It's often suggested as a form of therapy for people of all ages – ranging from a teenager struggling with depression to a grandparent fighting off the onset of cognitive decline. Just like meditation, exercise is both simple and free! There's a form of exercise for everyone – some people prefer jogging, others prefer lifting weights, others prefer hiking, the possibilities are endless! All it takes is 30 minutes a day to get outside and feel the fresh air on your face. Not only will your mind be clearer, but you'll also be boosted by the inevitable physical improvements.
Adopt a healthier diet
Improving your diet doesn't mean you must suddenly become vegan or paleo. You can make subtle changes to what you're eating and drinking – whether it's replacing your morning Coco Pops with porridge or sticking to water instead of fizzy drinks. If you're maintaining a healthy diet, your body will feel cleaner and your mind will too.
Fix your sleeping pattern
Having an irregular sleeping pattern is strongly linked to depression, as many depressive individuals either sleep for too long or don't sleep enough. One of the main causes of this is staying up too late, and thereby forcing yourself to get up late the next day. The cycle is endless! This will leave you feeling exhausted and as if you've achieved nothing all day. Going to bed at a reasonable time and getting up early will improve your mental health massively – you'll see more of the sun and you'll greatly increase your chances of having a productive day. For example, getting up an hour earlier would create enough time to meditate, make a healthy breakfast, and exercise, so it also facilitates other ways to fight depression.
Spend more time with people
Depression encourages you to withdraw into your cave, you neither have the energy or inclination to go out and meet up with people and the negative thinking tells you they don't want to be with you anyway.  The worst thing you can do for yourself if you have depression is spend too much time alone thinking which is the typical behaviour of the depressed person but all it does is keep you trapped in your own head.  If you don't have many people in your life right now, get more!  Go and join something that is worthwhile and sociable like volunteering or go to evening classes and learn something new, join an activity group, find like minded people on meetup.com but above all be with people, taking an interest in their life, you won't regret it.
Marcus regularly blogs at psysci, a psychology, science blog that examines the latest research and explains how findings can impact and improve people's lives, check it out.  If you would like to be a guest writer for Old Town Hypnotherapy or there is something on your mind you would like us to write about, please get in touch.

Lower Anxiety, Lift Depression with hypnotherapy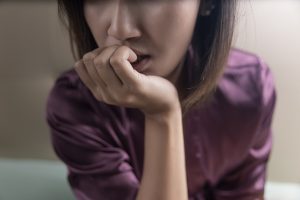 The 'Therapy'
Depression and anxiety are complicated conditions – which is one of the reasons why people find it so difficult to find this illusive cure. They are multi-dimensional illnesses meaning multiple factors play a part in creating them, so recovery needs a multi-dimensional approach..
Everything you will learn on the twelve week course is based on scientific research. We use scientifically proven techniques such as CBT (Cognitive behavioural therapy), mindfulness, solution focused brief therapy and complementary therapies such as hypnosis.
In The Anxiety and Depression Fix different fields of science have come together to tackle these illness from different angles that are or could be affecting you including your thought patterns, Diet and nutrition, lifestyle together with clear instructions of how to address and adjust every one of these issues.
This course doesn't just teach you skills to come resolve your anxiety and depression, you will learn everything you need to know so you never have to relapse again and you will learn new life skills that will help you easily navigate future challenges.
The Course is divided into 3 modules, each module includes 4 weekly sessions
Module 1 – How do anxiety and depression develop and how do we reverse them
Module 2 – The Top 10 causes of anxiety and depression and how to deal with them
Module 3 – Perception, how to make long term changes and prevent relapse

'The Hypnosis'
Hypnosis is a natural but nonetheless powerful tool in helping you to let go of unwanted thought patterns, habits and behaviours and set positive intentions at a subconscious level.
Each session concludes with a relaxing hypnosis session that helps motivate you in your goals and keep you on track.  You will leave each session feeling relaxed, happier, content and motivated.
Every delegate also receives hypnosis tracks to use at home in between the weekly sessions
---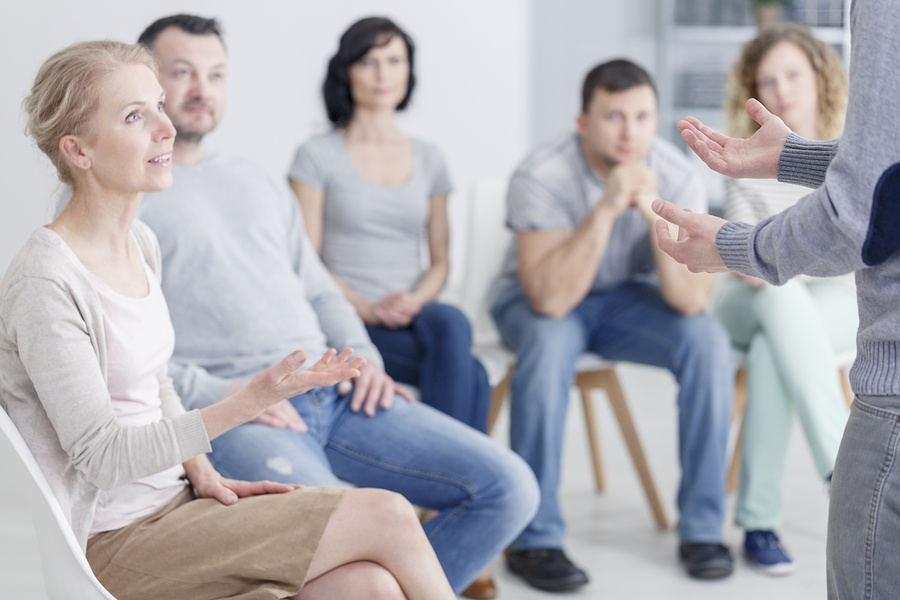 Who is this course for:
Anyone 18+ suffering from Anxiety and/or depression
Number of Weeks
12
Time :
Every Tuesday 1.00pm to 3.00pm
Next Start Date :
Tuesday 10th April 2018
Cost :
£20 per session
(payable in 4 week blocks in advance)
Location :
Kingshill House, Kent Road,
Old Town, Swindon SN1 4NH
Maximum Course Size:
20 Delegates
Workshop Instructor :
Emma Triplett DHP HPD MNCH(Reg)
Clinical Hypnotherapist & Psychotherapist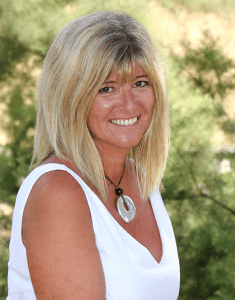 *I am usually a very positive person, always finding the silver lining, boosting other people, but I found that I was struggling after a traumatic experience.  I couldn't sleep at night, started having panic attacks and meltdowns and was comfort eating.  I had hit rock bottom in every aspect of my life and could not see a way forward – then a friend recommended Old Town Hypnotherapy.  I was so low at the time that I thought nothing would work, but I decided to give it a go.  I am so pleased I did – it has changed my life!  After the very first session I felt great.   Not only did they  listen, they helped me to change my focus on my current situation and also provided me with the ability to deal with "opportunities" that may arise in the future.  It is this self-empowerment, this self-belief that is so golden, life isn't meant to be perfect, but with the right perspective you can really enjoy the rollercoaster ride, with all the highs and lows.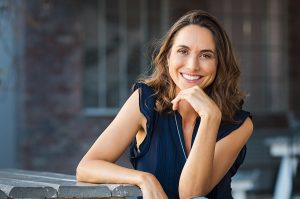 After my first session I walked out standing tall with a smile on my face, feeling relaxed for the first time in ages.  Every session after that was just constant improvement, putting issues into perspective, being able to deal with things.  I caught sight of myself in a shop window after one of the sessions and realised I had got 'me' back again!
If you are in two minds about it, I would really encourage you to just go for it, what have you got to lose?  Trust me, you won't regret it!   Annie
"Before my weekly visits with Emma i was suffering horrendous panic attacks was incredible depressed was on a lot of medication and i hadn't slept through the night for well over 7 months.  The sessions were so relaxing and left me feeling full of energy after every visit, my friends and family noticed the dramatic difference in me very quickly. I now no longer take any medication and sleep like a baby.  My life is so positive now and I have fulfilled 2 goals already after only 4 months from the end of my sessions that I don't recognise the person I was before I went to see Emma, she truly is amazing." Stella
* Individual results may vary, please read our disclaimer page for further details.
You need to book your place because numbers are limited, but you can attend the first session and decide at the end of the first 'therapy' section it if the Anxiety and Depression Fix is something you want to continue with.  If not, you can leave before the first hypnosis session and not pay at all.