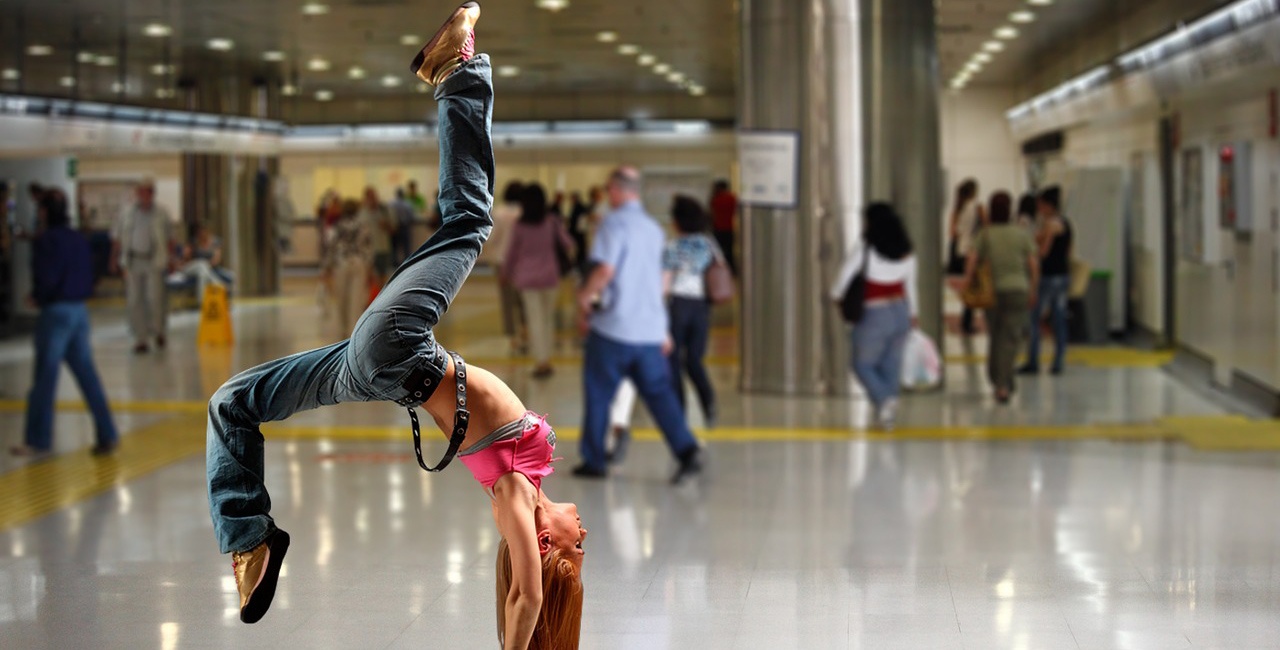 Author & Video – Emma Triplett
In this video I share a personal story about how trying to fit myself into a box and follow a conventional life caused me to end up miserable and depressed even though it was following a lifestyle that everyone I knew seemed to accept as normal.  It wasn't until I embraced my unconventional self that I found my true self and an easy happiness.
When life is hard or a struggle and you feel as if you have to fight every day just to end up exhausted at the end of it, have you given any thought to the possibility that you might be on the right track.
There is no one set way to live your life, you have a choice, you can follow convention or you can do what is right for you.  The same way of living isn't necessarily right for everyone and you may thrive being conventional, but if you don't feel as if you are thriving maybe you need to change path.
Not knowing what you do want to do should not be the thing that keeps you trapped in a life where you are not happy.
The first step is a step of decision that you are going to find something else.  This simple but hugely significant step switches your mind from focusing on something you don't want, something your mind can't do anything with except create miserable feelings, to giving it a positive instruction to start thinking about possibilities for the future and identifying opportunities that might be perfect for you.
The next step is to start taking action in any direction.  You don't need to find the perfect solution immediately, changes are you have no idea what that is, but if you start moving in any direction you will soon start to see paths that you might like to take and opportunities you hadn't previously seen or considered will open up to you.
As you travel down new paths sometimes you might take a wrong fork, but that is also positive because all the time you are learning which direction to go in and what is right for you.  Never be scared of failure because you can't have success without it all you can achieve is more of what you know.
Failure is inevitable because it is how we learn and grow. Your mind is opening up and you are learning how to live in harmony with yourself instead of in conflict with your true nature and that's when you find a natural easy happiness and inner peace.
If you would like to be a guest writer for Old Town Hypnotherapy or there is something on your mind you would like me to write about, please get in touch.
How To Stop People Taking Advantage Of You
If you are one of life's lovely people who is always there to put yourself out for others but end up doing too much and feeling taken advantage of, then this is the course for you.
Do you feel guilty for saying No?
Do you say 'yes' without thinking and then build up anxiety because you really don't want to do it but can't say so?
Do you compromise your own needs in order to put others first?
Is there never any time left in the day for you?
Is there someone in your life who needs your help and you want to help, but the stress of managing everything is making you ill and you feel you can't cope?
It's time to redress the balance
You can be that lovely person – the world needs you – but to do so effectively, you need to learn how to say 'No' without feeling guilty
'How to stop people taking advantage of you' is for those people who are always putting themselves out for others and feel like they get nothing back in return.  If you are one of life's givers, it can be very difficult to say 'no' but for your own health and sanity you need to know how to do this in a way that doesn't make you feel guilty or anxious. Sometimes 'yes' comes out before you've thought about it and you've commit yourself once again to something you really don't have time to and as the event gets closer your anxiety rises to a point where you feel you just can't cope.
How to stop people taking advantage of you will help you redress the balance so you are happy doing the things you want to including helping other people without becoming overwhelmed.
What is included in this course?
- Ten daily lessons delivered to your in box at the same time each day.
- Free self hypnosis MP3 to download with full instructions of how to correctly use self hypnosis to get the most out of it.
- Full email support with a senior hypnotherapist
- Ten easy ways of saying 'no' without feeling guilty.
- Full course lesson plan that you can do at your own speed or refer back to as many times as you like.
With this course you will
- Understand the dynamics of givers and takers
- Learn about personality archetypes and identify your own personality type
- Be able to recognise the personalities within your life and how they interact with your personality type
- Gain an insight into why certain people behave the way they do.
- Discover what motivates people who take advantage of others
- Learn from case studies how to deal with resurrecting boundaries at home, at work, with family and with friends.
- Understand the difference between selfish and selfless and learn why it is NOT selfish to put yourself first.
- Get 10 done for you strategies of how to say 'no' easily
- Receive 10 Lesson plans
Who should take this course
- People who are always putting other people first and not leaving enough time or energy for themselves
- Those who care deeply about other people but want a better balance between giving and taking
- People who don't understand why other people act the way they do that comes across as selfish, controlling or hurtful
- People who are always saying 'yes' when they want to say 'no'
- Those who get anxious when they need to say 'no' to someone
- People who feel obligated or under pressure from family
- Workaholics who don't have a life outside work
- People who have unhealthy or toxic friendships and need build some boundaries around themselves
How does it work?
Starting today you will receive a lesson a day for ten days that you can keep and refer to whenever you need.   Each lesson is delivered at the same time each day and you will receive the first lesson instantly in your inbox, even if it's 2am. You will also receive a full lesson plan so if you miss a lesson, need to refer back or even if you are keen and want to work ahead you can access any of the lessons whenever is convenient for you.
Free Gift
With lesson 1 you will also receive a free hypnotherapy MP3 download to use along side this course with full instructions of how to use it so you can maximise its benefits.  You will also receive a 'Wednesday's Thought' every week which is midweek inspiration for you to ponder and on Saturdays I send you the weekly article which has been inspired by readers or guest writers on topics that help you go through life more easily.
Get Started Now
How to stop people taking advantage of you is one of a new range of courses with the option of selecting how much you want to pay. No matter how much you pay, you'll be getting the same course as everybody else. We simply trust that people are honest and will support the author of the course with whatever they can afford. And if you are not 100% satisfied, we will refund your money.
How Much Do You Want To Pay?
People have bought this course so far