What are you prepared to do to be happy again?
How People Afflicted With Depression Just Like You Are Curing Themselves Easily and Quickly
– And How You can Too!"

Imagine Waking Up Every Day Happy, Full of Energy and Back To The Old You
Not Having To Fight Depression Any More
Have you ever noticed how some people make life look so easy?
You can fake it when you need to, but inside all you feel is despair and hopelessness. It's frustrating because you just don't seem to be able to find the energy and motivation to do any more than you're doing, just existing day by day is an effort. Seems like you just can't get out of the depression, because it's just too hard and you end up slipping back every time you try, it's exhausting.
Listen, I know what it's like, because I've been there.  
In 2002 I crashed and burned out of my career through stress and depression. Initially I was in no fit mental state to help myself, I just felt numb, all I wanted to do was crawl into bed and pull the duvet over my head and push the world and everyone in it away.  
But I did get out of my depression, for a while, a combination of antidepressants and leaving my career, but then I slid back into it in 2008 when life events got tough again because I didn't understand what was really causing it or even that there was something I had do something to stop myself relapsing.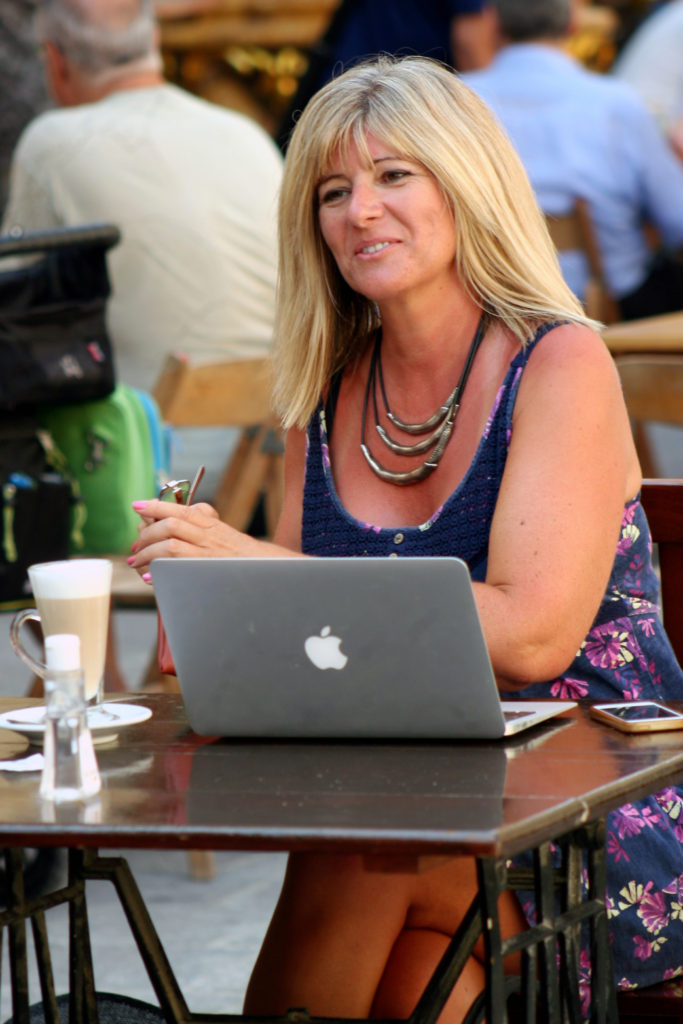 It all changed for me when I retrained as a Clinical Hypnotherapist and was introduced to the simple logical science behind anxiety and depression, the truth about what causes it and the things no one tell you about how to get out and stay out of depression.
I have been happy, motivated, energised, fit and heathy ever since I learned these techniques and strategies I'm going to teach you. At 50 years old I'm the best I've ever been – staying out of depression is easy when you know how and I'm on a mission to teach everyone how
And it's not your fault.  It's just that no one ever explains exactly what's happening, why you've got depression or taught you the easy way to get yourself out of it.
The comments posted on social media from people with depression say the same thing
'I'm fighting depression, it's really hard and it's exhausting'.
Of course it's exhausting if you are in the midst of a battle 24/7 and it's hard.
But that's exactly where you're going wrong
You can just stop fighting, turn your back on it and walk away towards happiness, right now if you choose ….

It's Time to Learn The Easy Way to Rid Yourself of Depression
It's Time to Climb Out From Under That Black Cloud
Learn the easiest, quickest and most effective way to get the real 'you' back again
Introducing the 2nd book in this eGuide Series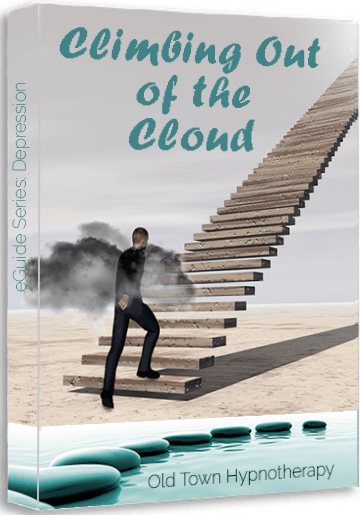 An 80 page comprehensive eBook and 2+ hr audio book that:-

Uncovers the scientific biological secrets to curing depression

Reveals why 'flighting depression' is totally the wrong strategy

Teaches you new strategies you haven't tried yet that DO work.

You are going to STOP fighting your depression and understand exactly why that's a losing strategy.

You're going to turn around, walk away from depression and towards happiness – it's in the opposite direction

You're going to discover exactly what every depressed person does wrong and learn what to do instead

You're going to learn the enjoyable route out of depression that anyone can do,

Open your mind to the truth about what is really making you depressed

You're going to own your happiness.

You will learn exactly what you have to do to create happiness any time you want.

Discover how our primal blueprint relates to and is affecting your happiness and depression.

Discover the 10 logical steps to climbing out of depression

Get 6 effortless practical exercises and daily practices you can start immediately

Hear what one ordinary guy who pulled himself out of depression single handed has to say about it.
It doesn't matter how long you've been depressed.
You can do this
You just have to make that decision
As a clinical hypnotherapist specialising in depression, the most common phrase I hear when someone comes to see me for the first time is;-
"I've Tried Everything, Nothing Works"
Do you know what my reply is….
"You haven't tried this yet have you, shall we give it a go"
People with depression have self sabotaging beliefs that stop them trying anything new because they already believe it wont work or its too hard before they even discover what it is
We're going to change all of that.
Are you up for it?
What have you got to lose? There's a genuine, cast iron, no quibble, 30 day money back guarantee.  If you're not entirely satisfied with what you receive, I will refund every penny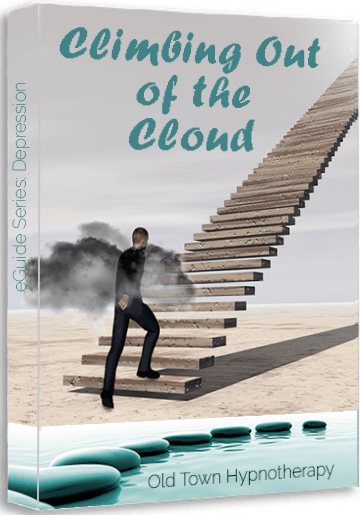 80 Page packed eBook, and...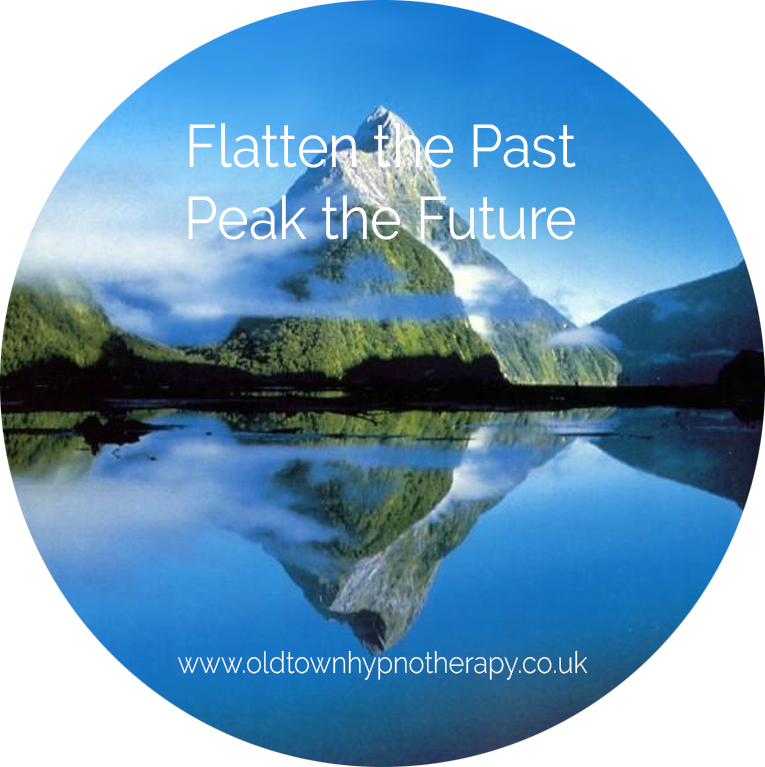 Self Hypnosis MP3 Download, and...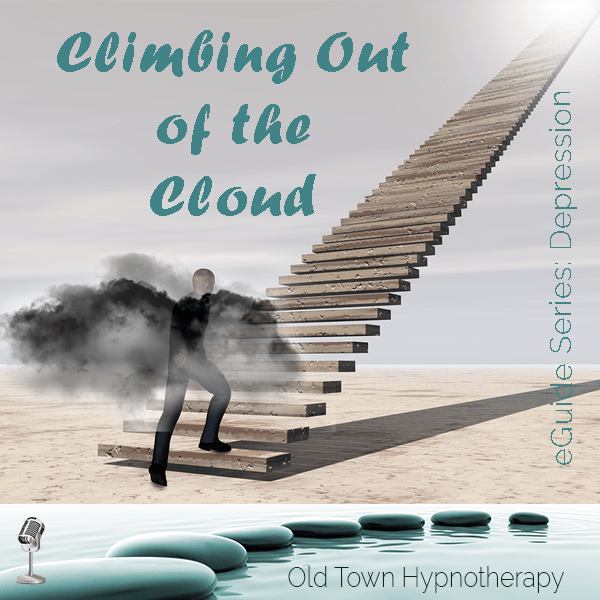 Order today and get the Audio Book FREE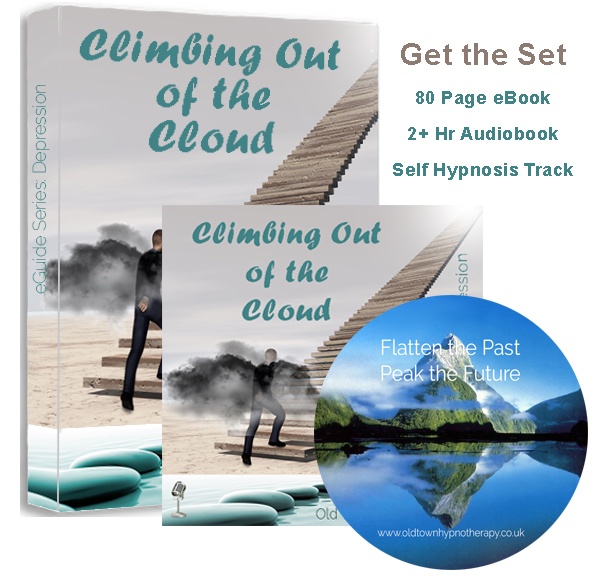 Order today and get the complete set
The 80 Page eBook
The Self Hypnosis MP3
Free Audiobook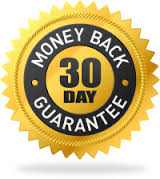 Order 'Climbing Out Of The Cloud!' right now, and you'll have a full 30 days to read every page of the report, listen to the audio book and use the self hypnosis MP3 and use every strategy to rid yourself of depression the easy way.
If you're not absolutely satisfied for any reason, and if you don't agree that this is the best way to get your happy self back, simply email me within thirty days and I'll promptly and cheerfully refund every penny. No questions, no quibbles, no hoops to jump through… so order now risk free

You're going to learn the easy way to rid yourself of depression (yes there IS one)

You're going to receive 6 practical exercises that you can start right now to retrain your brain

You will effortlessly start practising the strategies that will take you out of the cloud

You will finally understand why 'fighting' depression is holding you back from finding freedom from it.

You will get the old You back, the real YOU!
"This has really given me new hope that I don't have to be at the mercy of my negative thought patterns – rather than just being advised to 'think positive", this has given me specific activities which will help to tweak the way my mind works. Without being over-scientific, this just makes the penny drop regarding why the brain fixates on depressive thoughts and why they won't go away on their own – and then explains how to change gear mentally and disperse the dark clouds"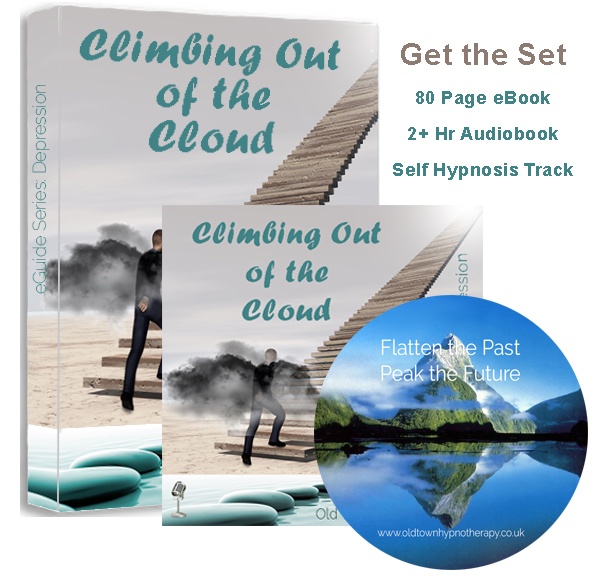 Because you bought Living With Depression is Rubbish
You can upgrade for only $14.97
$5.00 (approx £3.85)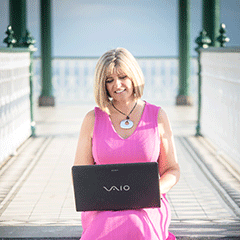 HPD DHP MNCH(Reg) AfSFH
Hypnotherapist, Psychologist & Life Coach
P.S. Simply put, this is the quickest, easiest and smartest way to cure depression..  You will understand the truth about depression, hear from someone who has already done it and realise that it is easier than you think it is to get yourself back to the happy 'normal' you again.  Order Now – you'll be glad you did!
 Click the link above to Order Now
When you have finished your checkout with Paypal or card you will be redirected to a page to enter your best email address so we can send you the report immediately (even if it is 2am)
Then and soon as you press submit, you will be instantly redirected to the page where you can download your Audiobook and your Self hypnosis MP3