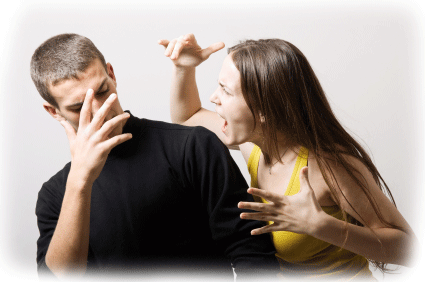 Does your quick temper, irritability or inability to control your anger take you by surprise sometimes and you wonder why you reacted in that way?

Does your anger sometimes seem irrational and when you have calmed down, you feel embarrassed or regretful of why you lost your temper in the first place?

Do you sometimes fly into such a rage that you feel like you're not in control of your words or actions?
Anger comes from our original primitive, emotional brain which is responsible for our self preservation and anger is a primitive way of increasing our strength.  When our anxiety levels rise or we are under a lot of stress, which can happen gradually over time, our primitive brain will think that we are in crisis and step in to help and one of the tools it uses is anger.
The anger scale can range from being 'snappy' or irritable to, in some severe cases, physical violence and the anger can just as easily be turned on ourselves as it can to our nearest and dearest or to the innocent call centre operator at the other end of the telephone.  Once our anger rises, we often become irrational, acting emotionally with self centered negative thought patterns.
Part of the anger management solution at Old Town Hypnotherapy is to help you to understand why you react in this seemingly uncontrollable way and provides you with effective methods of dealing with situations calmly.  It is not a case of having to 'control' your anger, in a very short period of time it simply wont happen.
Please Note
For Initial consultations for anger management, alcohol, drugs and certain unwanted habits we ask for a £30 fully refundable deposit to insure against not showing up for the appointment.
Sadly anger management, alcohol, drugs and certain unwanted habits clients are by far the highest number of culprits for 'no shows' for appointments and, apart from the cost to the hypnotherapist and administration, it is frustrating that the appointment could have been offered to someone in need.   Please click the link below to arrange an initial consultation, when we have found a suitable date for you we will then send you a Paypal request for the initial consultation deposit prior to the appointment.  Your deposit will be refunded within 24 hours of the appointment if you attend, however it is not refundable if you miss the appointment without giving 24 hrs notice of cancellation.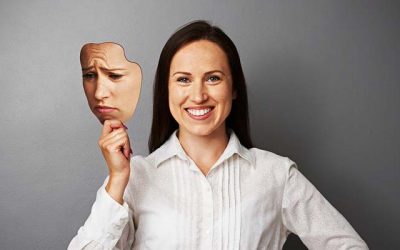 Do you ever feel like you're having an argument with yourself in your own head? Or you're behaving in a way that just isn't you and you don't understand why? Maybe it's because you do have two different parts of your brain wrestling for control, just like the metaphorical Angel on one shoulder and the devil on the other you see in cartoons.
read more