Old Town Hypnotherapy in Cheltenham and Home Visits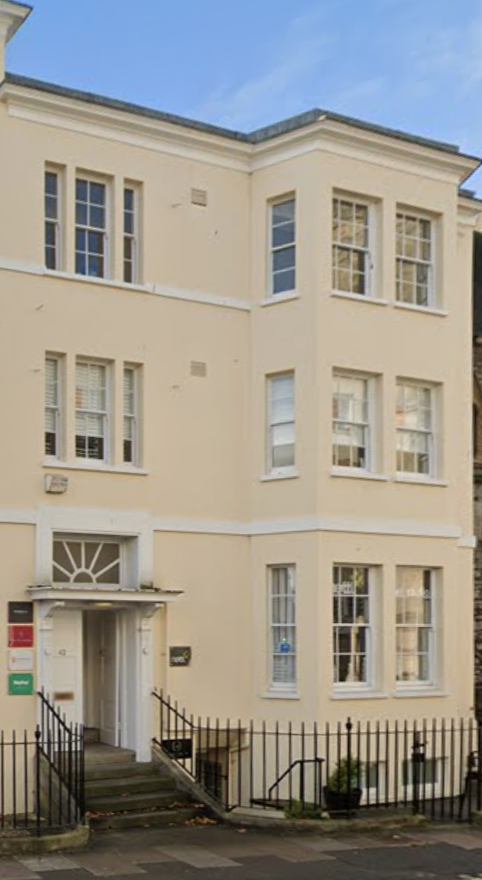 Old Town Hypnotherapy in Cheltenham is based at:
The Regency Practice
Clarendon House
42 Clarence Street
Cheltenham.  GL50 3PL
The Regency Practice is a prestigious therapy practice in the centre of Cheltenham that has Cotswold inspired rooms that have all a client and therapist could need. We are located opposite the Cheltenham Museum, Library and Art Gallery in the lower ground floor of 42 Clarence Street.
By bus: we are located just around the corner from the main Royal Well Cheltenham Spa bus stop or we have the Clarence Street (stop 30) almost opposite us.  By car: parking can be located at the St Georges Place Car Park, GL50 3JZ.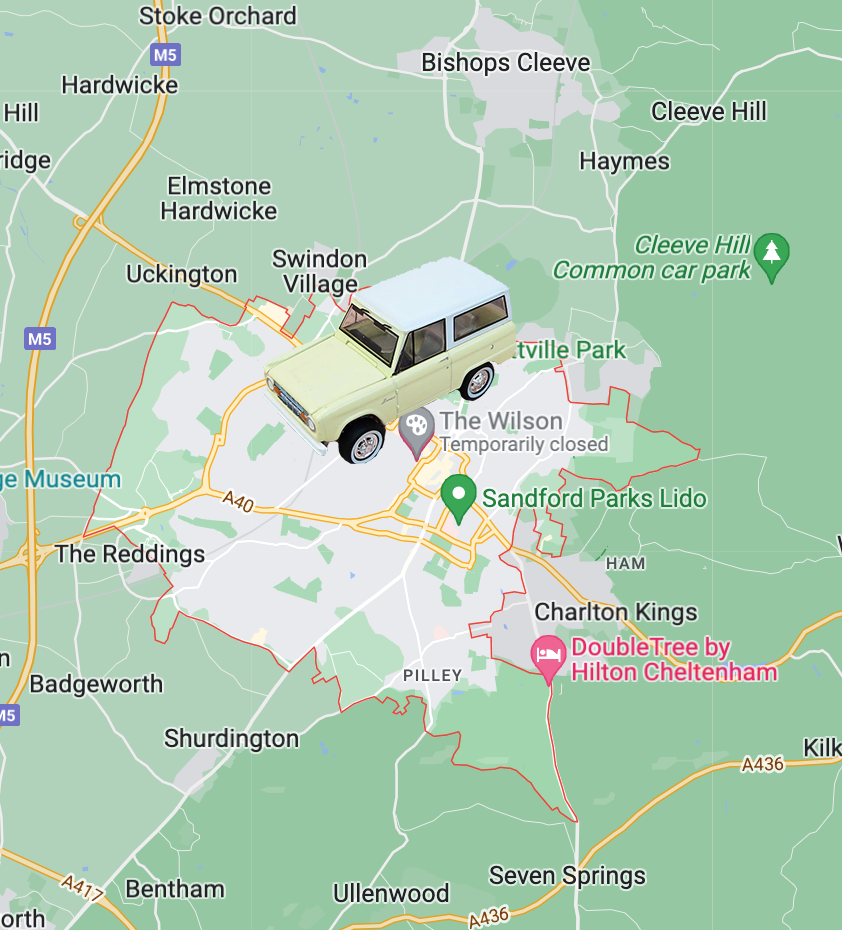 MOBILE HYPNOTHERAPY/HOME VISITS
Old Town Hypnotherapy in Cheltenham are able to provide a home visit service if you are unable to travel to the clinic in the town centre due to physical disability or mental health challenges.
For home visits there is a charge of £30 for the initial consultation and should you decide to continue with sessions, they are then charged at the normal cinic rate of £75 per session.

Our Clinical Hypnotherapist based in Cheltenham
Emma Sobey
Senior Clinical Hypnotherapist
DSFH HPD AfSFH, CNHC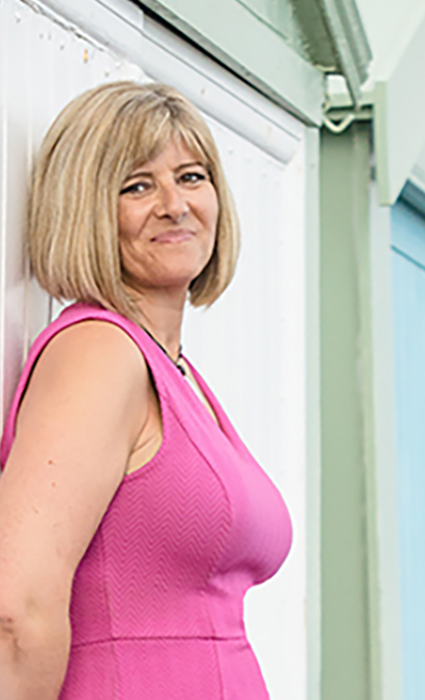 Having qualified in 2010 from the presigious Clifton Practice Hypnotherapy Training School in Bristol, Emma is a professional and highly experienced clinical hypnotherapist with many hundreds of hours helping both men and women of all ages resolve unwanted issues and make changes for a better, happier, calmer life.
Emma's approach is empathic and direct, enabling to you take control of issues in your life quickly.  She has a wealth of knowledge having treated too many different conditions to mention, most arising out of stress, anxiety and depression disorders, including IBS, an array of OCD symptoms, sleep problems, drugs and alcohol abuse and addictions.  Emma also has a 100% success rate with helping women with fertility issues from difficulty getting pregnant, women going through IVF and those who have difficulties carrying a child to full term.
Emma is a published author of best selling self help for depression "Climbing Out Of the Cloud".
Emma is a member of the Association for Solution Focused Hypnotherapists and the Complementary and Natural Healthcare Council and is bound by their strict codes of practice. She attend regular professional development and supervision and maintains full Public Liability and Professional Indemnity Insurance and have enhanced DBS certificates.
After suffering from anxiety most of my life and going through a particularly stressful and depressing time recently I decided to try hypnotherapy to help me cope with all the stress I was under.
During the first consultation Emma explained how the brain functions and it completely made perfect sense to me, with scientifically backed evidence to boot ! I have to say that with Emma's help using hypnotherapy I have completely changed in so many ways , I'm able to cope so well in all areas of my life my anxiety has all but disappeared , not only that but Emma has cured my 8 year old daughter's anxiety and sleep disorders related to anxiety. I can't thank her enough for introducing me to the fascinating, life changing world of hypnotherapy and the myriad of problems it can solve !
---
I have suffered with IBS for 7 years, and despite many doctors and hospital appointments, hypnotherapy was never something that was suggested to me. However one night when I was at an all time low, I found the suggestion of hypnotherapy on the NHS website.
I was quite nervous about my appointment with Emma, but I really shouldn't have been. I was made to feel so secure and safe to talk about how I was feeling. Emma explained to me how my mind had been working and how to teach myself to stop using my primitive brain – it all made so much sense! She was there to share the successes with and no matter how small or insignificant they seemed, Emma was always there to justify how big the achievements really were.
I can't thank Emma enough for what she has done for me. Before my sessions I would often have panic attacks when faced with going to unfamiliar  places in case IBS struck, too terrified to eat in public and had a generally negative attitude to food. My life was at an all time low and the anxiety was ruling my life. However now, not only have my symptoms massively reduced but I feel like a normal person. I am beginning to love food again and enjoying socialising with friends and family out and about. Hypnotherapy really has changed my life and I would thoroughly recommend Emma to any IBS sufferers.
Emma is amazing. She is warm, friendly and has the most amazing voice, that an instant calm washes over you.
When I had my first session for stress management, I was tired (and looked it), not sleeping well and very anxious. I was negative about everything and, quite literally, going around in circles, instead of coping with the issues that were causing the stress in the first place.
During the first session Emma asked me where I would place myself on a happiness scale, from 0 – 10 (0 being jumping off a bridge and 10 being ultimately happy); I believe I responded with 4 – 5, which is honestly how I felt.
After Emma explained how the brain functions I left my first session feeling elated and felt I could regain control of my life after this 1st session. So much so, that I instantly recommended a friend and, after two further sessions, I felt better than I had done in a long time, looked better and started to deal with the problems that were causing me the stress, effectively and efficiently and was feeling like an 8 – 8.5.
After just 6 sessions I felt I was a 10 on the happiness scale! No longer tired, I was sleeping again, and the stresses and strains had melted away. I cannot recommend her enough, she has literally changed my life.