The next step is to get started on a path that is going to lead to recovery and getting your life back.
We work with people with various anxiety and depression disorders so we understand this is a big step full of doubt and worry not only about the solution but also in yourself, that's part of the disorder.  Because we do understand we offer easy, no obligation ways to get started.  The one to one sessions come with a free initial consultation, the courses include a free taster session and the online resources have a no quibble money back guarantee.  You have nothing to lose in taking that first step but potentially everything to gain.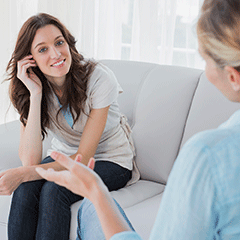 1-2-1 Sessions
1-2-1 session start with a FREE initial consultation with one of our profession fully qualified hypnotherapists in Swindon or Exeter.  During the initial consultation you will understand more about how to resolve your condition and we will also learn a little bit more about your personal circumstances and what else you would like help with.
Initial consultations are relaxed and easy, we will not ask you to talk about anything you find difficult or uncomfortable to talk about and of course it is completely confidential.  Following the initial consultation, if you think hypnotherapy is going to help, then you can book your next session, but there is no obligation to do so.
Dates/Times: Monday to Friday 10am to 8pm
Locations : Swindon, Exeter & Stroud
Cost: Initial Consultation is FREE, further sessions £60-£65 per session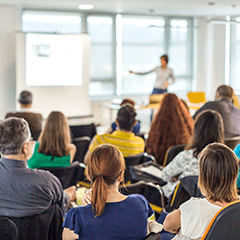 In Swindon we run a 12 week group course for anxiety and depression during which you will learn not only how to resolve the symptoms and issues you are currently experiencing but importantly how to avoid relapsing at a later date.  You will not be expected to stand up and talk about anything painful or private or reveal any personal information about yourself to the other delegates, although you will find you make friends who are struggling with the same things in a confidential and supportive environment.
You need to book your place but you can come along to the first session free, similar to an initial consultation and then if you want to stay for the second half and subsequent sessions you can sign up on the day.  .
Next start date Tuesday 10th April at 1.00 pm.
Location : Old Town, Swindon
Costs : Taster session (1hr) FREE, then £20 per session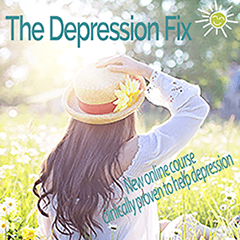 The Depression Fix is a unique new twelve week online programme that combines a video tutorial programme with qualified therapist support. This online video course is structured to emulate the 1-2-1 sessions and walks you through the process of coming out of depression in the comfort of your own home at your pace.
The depression fix will walk you through how to come out of depression and get your life back using clinically proven evidence based techniques in a way that works for you – step by step.  The course comes with a no quibble money back guarantee, so if you feel you are not getting value from the course, we will refund every penny.
Start dates : Anytime, even if that's at 2am
Locations :  In your own home anywhere
Costs : 1 week FREE, then 3 monthly payments of £79. Full 30 day money back guarantee