Lower Anxiety, Lift Depression with hypnotherapy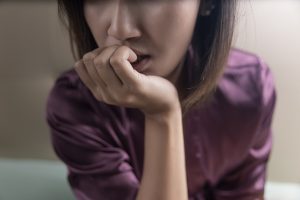 The 'Therapy'
Depression and anxiety are complicated conditions – which is one of the reasons why people find it so difficult to find this illusive cure. They are multi-dimensional illnesses meaning multiple factors play a part in creating them, so recovery needs a multi-dimensional approach..
Everything you will learn on the twelve week course is based on scientific research. We use scientifically proven techniques such as CBT (Cognitive behavioural therapy), mindfulness, solution focused brief therapy and complementary therapies such as hypnosis.
In The Anxiety and Depression Fix different fields of science have come together to tackle these illness from different angles that are or could be affecting you including your thought patterns, Diet and nutrition, lifestyle together with clear instructions of how to address and adjust every one of these issues.
This course doesn't just teach you skills to come resolve your anxiety and depression, you will learn everything you need to know so you never have to relapse again and you will learn new life skills that will help you easily navigate future challenges.
The Course is divided into 3 modules, each module includes 4 weekly sessions
Module 1 – How do anxiety and depression develop and how do we reverse them
Module 2 – The Top 10 causes of anxiety and depression and how to deal with them
Module 3 – Perception, how to make long term changes and prevent relapse

'The Hypnosis'
Hypnosis is a natural but nonetheless powerful tool in helping you to let go of unwanted thought patterns, habits and behaviours and set positive intentions at a subconscious level.
Each session concludes with a relaxing hypnosis session that helps motivate you in your goals and keep you on track.  You will leave each session feeling relaxed, happier, content and motivated.
Every delegate also receives hypnosis tracks to use at home in between the weekly sessions
---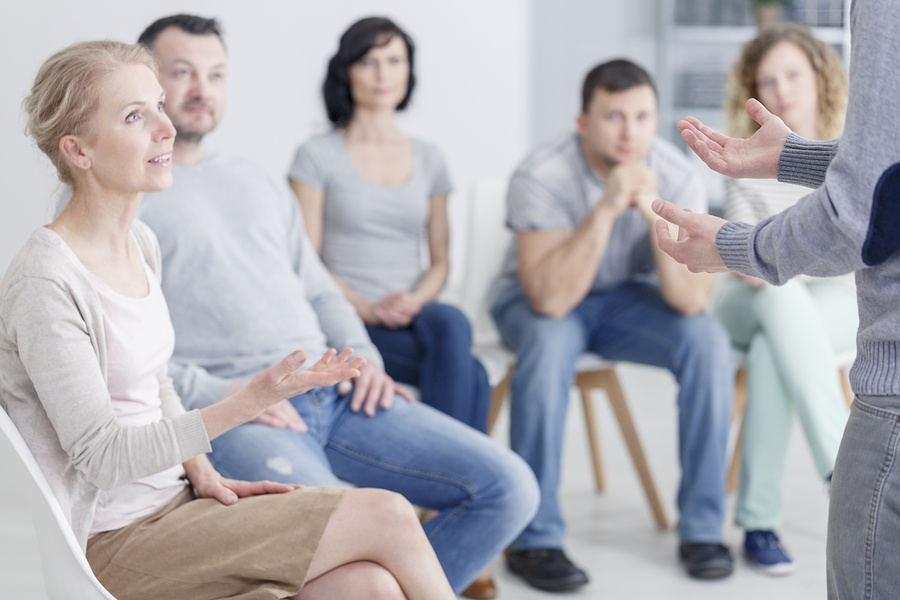 Who is this course for:
Anyone 18+ suffering from Anxiety and/or depression
Number of Weeks
12
Time :
Every Tuesday 1.00pm to 3.00pm
Next Start Date :
Tuesday 10th April 2018
Cost :
£20 per session
(payable in 4 week blocks in advance)
Location :
Kingshill House, Kent Road,
Old Town, Swindon SN1 4NH
Maximum Course Size:
20 Delegates
Workshop Instructor :
Emma Triplett DHP HPD MNCH(Reg)
Clinical Hypnotherapist & Psychotherapist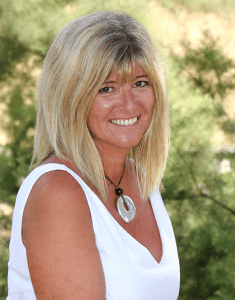 *I am usually a very positive person, always finding the silver lining, boosting other people, but I found that I was struggling after a traumatic experience.  I couldn't sleep at night, started having panic attacks and meltdowns and was comfort eating.  I had hit rock bottom in every aspect of my life and could not see a way forward – then a friend recommended Old Town Hypnotherapy.  I was so low at the time that I thought nothing would work, but I decided to give it a go.  I am so pleased I did – it has changed my life!  After the very first session I felt great.   Not only did they  listen, they helped me to change my focus on my current situation and also provided me with the ability to deal with "opportunities" that may arise in the future.  It is this self-empowerment, this self-belief that is so golden, life isn't meant to be perfect, but with the right perspective you can really enjoy the rollercoaster ride, with all the highs and lows.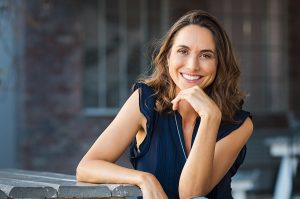 After my first session I walked out standing tall with a smile on my face, feeling relaxed for the first time in ages.  Every session after that was just constant improvement, putting issues into perspective, being able to deal with things.  I caught sight of myself in a shop window after one of the sessions and realised I had got 'me' back again!
If you are in two minds about it, I would really encourage you to just go for it, what have you got to lose?  Trust me, you won't regret it!   Annie
"Before my weekly visits with Emma i was suffering horrendous panic attacks was incredible depressed was on a lot of medication and i hadn't slept through the night for well over 7 months.  The sessions were so relaxing and left me feeling full of energy after every visit, my friends and family noticed the dramatic difference in me very quickly. I now no longer take any medication and sleep like a baby.  My life is so positive now and I have fulfilled 2 goals already after only 4 months from the end of my sessions that I don't recognise the person I was before I went to see Emma, she truly is amazing." Stella
* Individual results may vary, please read our disclaimer page for further details.
You need to book your place because numbers are limited, but you can attend the first session and decide at the end of the first 'therapy' section it if the Anxiety and Depression Fix is something you want to continue with.  If not, you can leave before the first hypnosis session and not pay at all.