Good quality sleep is vital to your health and well-being.
Lack of sleep affects many areas of your life and often results in being stressed, anxious, short tempered, lacking in energy and motivation and/or exhaustion and can affect your ability to cope with life.  What's more, with serious sleep disorders such as insomnia, the inability to sleep can become an obsession, thus exacerbating the problem.  Going to bed already worrying that you are not going to sleep and won't be able to cope with the next day ahead is actually the thing which is stopping you sleeping, but it seems impossible to not worry about it if you have fallen into the habit.
Sleeping too much is almost as big a problem and often occurs with depression.  The problem with sleeping too much is that in certain phases of sleep, the brain is working very hard – overdo it and you end up exhausting yourself in your sleep and then you are encouraged to sleep again which can become a vicious circle.
The majority of clients who come to see us at Old Town Hypnotherapy for whatever reason, have sleep problems or feel exhausted or wired, running on adrenalin, much of the time and regulating good quality sleep is where we start right from the initial consultation.
Common sleep disorders include:-
Insomnia

Difficulty getting to sleep

Waking up in the middle of the night

Waking up too early

Difficulty Waking up
Solution Focused Hypnotherapy is a very quick and effective way of helping to resolve the issues which lead to sleep disorders and restoring good sleep patterns.
More about Sleep Disorders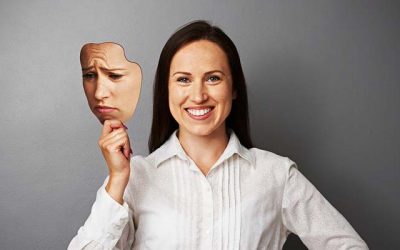 Do you ever feel like you're having an argument with yourself in your own head? Or you're behaving in a way that just isn't you and you don't understand why? Maybe it's because you do have two different parts of your brain wrestling for control, just like the metaphorical Angel on one shoulder and the devil on the other you see in cartoons.
read more