Old Town Hypnotherapy Cirencester
The Cotswold Practice
22 Lewis Lane
Cirencester
Glouccestershire
GL7 1EA
If you are driving, the nearest car park is The Forum Car Park (Postcode: GL7 1LW)  (IT'S FREE TO PARK AFTER 3pm)  Drive in and head to the far right wall of the car park and you will see The Barber on the corner. The Cotswold Practice is a few doors to the right of the Barber.
Dipti Tait
DHP, HPD, AfSFH, MNCH(Reg)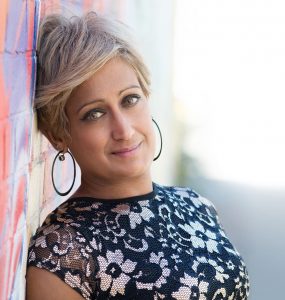 Dipti, author of Good Grief, began her career in TV Post Production, working for the BBC in London. She gave up this glamorous world to become a mother and raise her two boys. She then made some substantially significant life changes to embark on a much more fulfilling and rewarding career in various Holistic Therapies and now Clinical Hypnotherapy in Cirencester.
Dipti also lectures on the Hypnotherapy Practitioner Diploma Programme for The Clifton Practice and is also a member of the Association of Solution Focused Hypnotherapy (AfSFH), the National Council of Hypnotherapy (NCH) and the Complementary and Natural Healthcare Council (CNHC).
Dipti, as with all Old Town Hypnotherapy therapists, trained at the Clifton Practice in Bristol in Solution Focused Hypnotherapy.
She is a member of the National Council for Hypnotherapists (MNCH(Reg)) and the Association for Solution Focused Hypnotherapy and is bound by their code of practice. Dipti maintains full Public Liability and Professional Indemnity Insurance.
Save